Reinvent the power of converting table with foldable legs
Have you ever imagined your table being converted into a study table, dining table and a kid's table? If yes, then you might know about foldable table legs.  But if you haven't, then you will need a brief view about what table legs are?
Well, they are magic. Not actually, but magic of the technology. These foldable legs give us a freedom of transforming out table the way we want. For people, who have a very small space to fit a brand new study table and dining table, they can just use these legs and bring everything home. These are easy to store and install as well.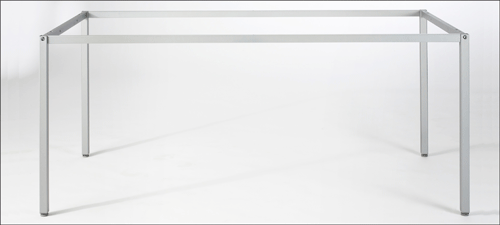 The anatomy of the foldable tables
The table surface: The table surface is hard and flat. It is basically placed on the top of the frame. It is usually made up of plastic, wood, laminate or melamine.
T-mould: A T-mould is usually placed on the edge of the table top to protect it from scuffs, scratches or dents. It promotes longevity and provides finished looks.
The locking mechanism: This includes the metal components whichhold the table topand legs together. The mechanism allows the user to lock the legs for stability and safety,both.
Apron: This is a thick piece of metal that is placed underneath the table top for the distribution of the weight and added reinforcement.
Legs: Table legs are most important part of the anatomy. These are meant to act as a support system for the table by maintaining overall balance.
Braces: These are added support for extra durability.
So, come out of the limitation of using your table in multiple ways. Click here on the website link of Complement-E to place an order for foldable table legs. This company has been popular in Denmark for the foldable legs it manufactures.